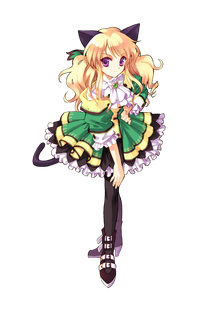 Job Tree
Skills
Diva skills are similar to Card Master skills, however their TM level requirements are different, they also do not receive Metamorphosis and other skills related to it. To figure out the difference add 50 TM levels to all base of the original TM level. For more information see Diva Skills, or click one of the below skills for in-depth information.
Hair Dye Colors
Upon job advancing, all new Divas will start out with a default yellow hair color. If you want to change the color, you can purchase a Hair Dye item from MyShop. Once the item is used, your character will always have that color hair in that job, unless changed later. If you revert back to a previous job however, you will use whichever hair color that job was set at.
Basic Colors
Super Twinkle Color
2.700Pts
Notes: Please note there are different hair dye items for each character and job when purchasing from MyShop.